North Florida

Ponce Inlet
North Florida

Sunglow Pier North
This report updated Saturday, April 19 at 7:45 AM
3.0-4.0 m +
- waist to shoulder high occ. 5 ft.
poor to fair Conditions
Hey, this is Charlie with the report for Saturday morning.
Mostly clean ENE swell lines with some warble still mixed in. Should be some fun ones mixed in as the tide pushes back in all morning.
Weather: Light becoming SE 5-10kts
---
Sponsored Link
Want to get more waves? The best board for today: Modern Blackfish
---
Regional Summary: ENE swell still in the water this morning with mostly clean conditions early with light/calm winds. Winds are expected to come onshore through the day. Still some lump mixed in but form is improving. Swell still holding decently on the buoys so should be plenty of surf to be found as long as winds cooperate. Look for some bigger peaks to mix in as well with the incoming push through morning. def worth a look.
By Charlie Hutcherson
Forecaster
Meet the Forecast Team
SURFLINE STORE POWERED BY
HUNTINGTON SURF & SPORT
Find all the surf gear you need!
SHOP NOW >>
Current Surf Heights, Predicted Surf Heights and Predicted Wind generated by LOLA. What is LOLA?
Predicted Water Temp by LOLA
at 5:14AM
WATER TEMP:
64-69° F
---
Local Water Quality »
---
Nearshore Model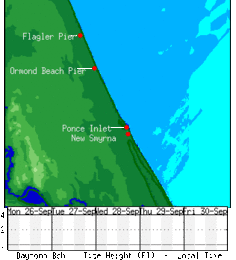 Nearshore Model
---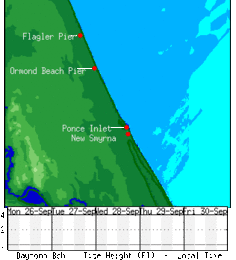 Nearshore Model Animator »
Click images to enlarge
For best spots in the region. Predicted Surf Heights generated by LOLA.
User Photos for
Sunglow Pier
---
How are we doing? Let us know: