North Florida

Ponce Inlet
North Florida

Sunglow Pier North
This report updated Monday, March 10 at 12:20 PM
1.0-2.0 m
- ankle to knee high
poor to fair Conditions
Hey, this is Jeremy with the report for Monday afternoon.
PM Regional Overview: Small, inconsistent, mostly clean ENE lines closing out that are largest towards CFL. Swell easing through the day, although the incoming tide push may provide another shot for a session, especially for small wave gear. Keep an eye on it, particularly towards the S.

AM Report:
Small, weak, clean lines in the knee high range and closing out.
Weather: Vrb NW/N/NE 5-10kts
---
Sponsored Link
Want to get more waves? The best board for today: Gnaraloo Fatty
---
Regional Summary: Small, clean, inconsistent, easing swell lines this morning. May see some inconsistent surf for the small wave gear, although the tide is backing out until 1045A. Slightly larger and more rideable towards CFL. No significant changes expected.
By Jeremy Rolph
Coming soon
Meet the Forecast Team
SURFLINE STORE POWERED BY
HUNTINGTON SURF & SPORT
Find all the surf gear you need!
SHOP NOW >>
Current Surf Heights, Predicted Surf Heights and Predicted Wind generated by LOLA. What is LOLA?
Predicted Water Temp by LOLA
at 5:54PM
WATER TEMP:
58-61° F
---
Local Water Quality »
---
Nearshore Model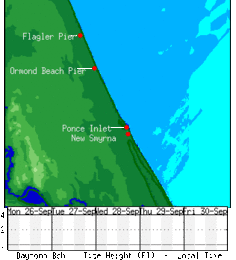 Nearshore Model
---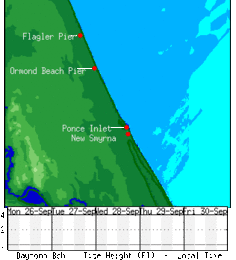 Nearshore Model Animator »
Click images to enlarge
For best spots in the region. Predicted Surf Heights generated by LOLA.
User Photos for
Sunglow Pier
---
How are we doing? Let us know: