North Florida

Ponce Inlet
North Florida

Sunglow Pier North
This report updated Wednesday, April 16 at 1:15 PM
3.0-4.0 m
- waist to chest high
poor Conditions
Hey, this is Mike with the report for Wednesday afternoon.
PM Update: Onshore winds and continued choppy windswell this afternoon.

AM Update:
N/NNE windswell developing for the region today. Strong north to south tilt to the surf and drifty. Winds are moderate NNW to N and expected to bend more NNE/NE today. Conditions are sideshore bumpy/textured to semi choppy.
Weather: NE 15-20kts
---
Sponsored Link
Want to get more waves? The best board for today: Modern Blackfish
---
By Mike Watson
Lead Atlantic Forecaster/Atlantic Operations Manager
Meet the Forecast Team
SURFLINE STORE POWERED BY
HUNTINGTON SURF & SPORT
Find all the surf gear you need!
SHOP NOW >>
Current Surf Heights, Predicted Surf Heights and Predicted Wind generated by LOLA. What is LOLA?
Predicted Water Temp by LOLA
at 5:12PM
WATER TEMP:
64-69° F
---
Local Water Quality »
---
Nearshore Model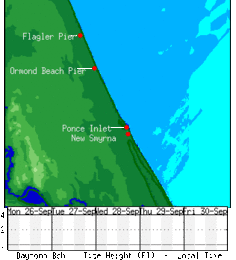 Nearshore Model
---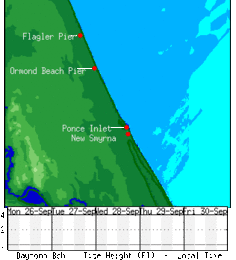 Nearshore Model Animator »
Click images to enlarge
For best spots in the region. Predicted Surf Heights generated by LOLA.
User Photos for
Sunglow Pier
---
How are we doing? Let us know: