North Florida

Ponce Inlet
North Florida

Sunglow Pier North
This report updated Sunday, April 20 at 7:00 AM
3.0-4.0 m
- waist to chest high
poor Conditions
Happy Easter, this is Charlie with the report for Sunday morning.
Easing ENE swell and N windswell mix with increasing N winds with building scattered peaks. Wind protection might help a bit but becoming jumbled already.
Weather: N/NNE 12-17+kts
---
Sponsored Link
Want to get more waves? The best board for today: Modern Blackfish
---
Regional Summary: N winds have begun blowing as we wake to choppy and increasingly messy surf. ENE swell continues to ease through the day but will be masked by the building N/NE windswell/swell. Winds expected to blow for the day with surf increasing through the afternoon. There will be some sections out there but conditions will continue to deteriorate.

NOTE: No PM update today due to holiday. Have a great day!
By Charlie Hutcherson
Forecaster
Meet the Forecast Team
SURFLINE STORE POWERED BY
HUNTINGTON SURF & SPORT
Find all the surf gear you need!
SHOP NOW >>
Current Surf Heights, Predicted Surf Heights and Predicted Wind generated by LOLA. What is LOLA?
Predicted Water Temp by LOLA
at 4:47PM
WATER TEMP:
64-69° F
---
Local Water Quality »
---
Nearshore Model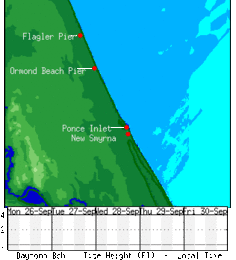 Nearshore Model
---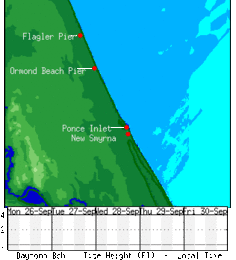 Nearshore Model Animator »
Click images to enlarge
For best spots in the region. Predicted Surf Heights generated by LOLA.
User Photos for
Sunglow Pier
---
How are we doing? Let us know: