Lusty Gaze Local Photos
Latest Uploads
---
Follow this spot and never miss a photo Once followed, photo activity from Lusty Gaze will show up in your activity feed on the local photos homepage.
Best conditions for Lusty Gaze
Swell Direction:
W
Surf Height:
3-7 ft.
Wind:
SE
Tide:
All Tides
---
Break Map »
Featured Local Boardbuilder
Would you like to be a local boardbuilder for this spot? Contact us here
---
Local Shops and Surf Schools
Favorite
Relative to Mean Sea Level
Forecast generated by LOLA. What is LOLA? How is LOLA doing for this spot? Let us know.
Rate The Accuracy Of This Model
Predicted Water Temp by LOLA
at 9:01PM
WATER TEMP:
49° F
---
Nearshore Model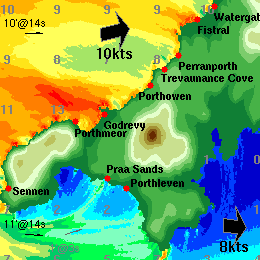 Nearshore Model
---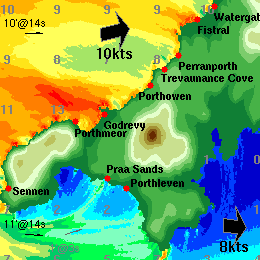 Nearshore Model Animator »
Click images to enlarge
For best spots in the region. Predicted Surf Heights generated by LOLA.
How are we doing? Let us know:

Feedback & Bug Reports